CRUSADER ALUMNI ACCOLADES
November, 2020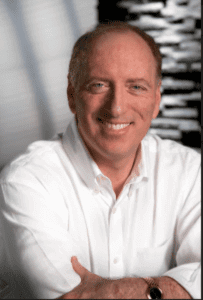 Profession: KO-MAR Productions Vice-President, Partner, Chief Operating Officer.
Jim has Directed and Produced national projects for CBS Sports, Fox Sports, Direct TV, The Travel Channel, ESPN Classic and The Golf Channel among others. He has Directed and Produced hundreds of national (Tiger Woods and Jack Nicklaus commercial campaigns) and regional commercial and marketing campaigns.
Jim has more than 20 years of on-camera experience covering the world of sports including the NFL on Fox as a sideline reporter and 15 years as a Sportscaster in New Orleans, Louisiana.
Jim grew up in West Palm Beach, the son of local Sportscaster Jim Gallagher. At Cardinal Newman, Jim lettered in Football and Track, was in Student Government and did theater.  A Loyola University of New Orleans graduate, Jim and KO-MAR Productions founder Todd Kolich were roommates in college.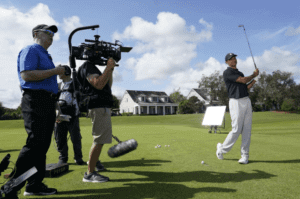 Hobbies and Volunteer Work
Jim has won several national and regional Telly and Addy Awards for outstanding achievements in production excellence. He has also been honored by the Associated Press and The Society of Professional Journalists. For the last 2 years Jim has served on the Board of the West Palm Beach Urban League.
Favorite CN Memory
" I have so many great memories.. probably either qualifying for the State Championships in Track and Field my Sr. Year.
Or just how much fun we had playing football. The
2 a days practice in the summer, the games , bus rides after a win.. loved every minute of it.
The sense of togetherness, knowing we'd worked so hard and come together to accomplish something special.. great memories.."
Thank you Jim!
We are Crusader Proud of YOU!!!