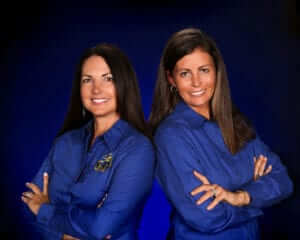 Cardinal Newman High School envisions the student as a whole person blessed with talents from a loving God. Our commitment is to cultivate these talents in a Catholic environment and to provide our students with experiences in academic achievement, spiritual formation, social awareness and athletic development so upon Graduation the student will be prepared to assume a leadership role in society and in our community.
To develop your talents, core courses are offered at the basic, regular, honors, advanced placement and international baccalaureate levels. Core courses in English, mathematics, science, social sciences and foreign languages are required and are enhanced by courses in religious education, fine arts, business, and physical education.
We look forward to getting to know you and your family! Please reach out to us at any point throughout the Application Process.
Mrs. Allison Kleisley and Mrs. Debbie Monteiro
The Admissions Team
(561) 683-6266 or admissions@cardinalnewman.com