Donald 'Don' J. Beuttenmuller, Jr. was a member of the first freshman class of Cardinal Newman High School, where he served as class president for all four years. Don excelled at athletics, namely football, earning the MPV award as a lineman.
In 2010, Don was selected to represent the All-Newman 50-Year Team, a game celebrating a half-century of Cardinal Newman football.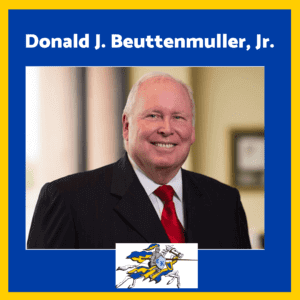 Don's daughter, Margie, and son, Buck, also attended Cardinal Newman.
Many of Don's colleagues share his love for CNHS.
To honor Don, you can make a donation to Cardinal Newman High School, whose vision is to build life's champions through faith, servant leadership, academics and a strong family atmosphere.