Greetings
Fellow Crusader Letter-winners and friends of Crusader athletics:
We all know that athletes are a "different breed". We share a variety of ways in which we, as a group, are bound together…by our Crusader institutions (St. Ann's High School, 1923-1961 or Cardinal Newman High School, 1961-2021), by our sport or cheerleading, by our era, by our coaches, by our own teammates, by younger or older players who wore the same jersey number or who played the same position – as well as by other measures.
We also know that our bonds are unique – truly special. To adapt the old quote of not explaining further: "if you're one of us, we don't need to explain; if you're not one of us, you wouldn't understand anyway". Said another way, athletes form personal bonds that no institution, by itself, can create with an athlete and which are just different than the ones we share with our chemistry lab partner.
In the now-60-year history of CNHS, enhanced by the 38 years of predecessor Crusader coaches, players, cheerleaders and supporters at St. Ann's, we estimate that there are easily 7,000 of us, the vast majority of whom have graduated as Crusaders.
We feel deeply that The Crusader Varsity Club is long overdue. We believe that the Club is the best way to recognize our special relationships and to facilitate ways in which we can all maximize our use and enjoyment of them. With the leadership, hearty endorsement and full cooperation of Brother Thomas Zoppo, FSC, President of CNHS, we invite your participation and support at whatever level of involvement you determine is appropriate for you.
No student-athlete support program at an academic institution succeeds without financial, strategic and operational participation by persons who were not actually Letter-winners. Maybe you're our non-athlete classmates, family members of our other-generation athletes, businesses with commercial or emotional interest in CNHS, etc. Whoever you are, we welcome you and all of the resources that you can bring to our organization. We believe that the organization that we've created will warrant your contributions and will provide the highest standards of stewardship for what you contribute as Associate Members.
We encourage you to review the information on this website. We seek and encourage your suggestions for the improvement of this website, fully aware that its improvement, like the improvement of every aspect of the Club, is an ongoing goal and management priority.
This organization is patterned on similar ones in University realms that have proven popular with Letter-winners. Our Crusader Varsity Club will mature, evolve and adapt with its future leadership who will tailor its activities, operations and benefits to our members. Our hallmarks will be our leadership team's competence, dedication and integrity, our accountability and transparency, along with our membership's dedication to the goals, morals and values of Crusaders athletics and academics. We think that our motto says it all:
We wish to thank and recognize all of the committee members of the Crusader Varsity Club who are generously giving their time to help make this club a success. We invite alumni athletes to join this club as we expand our outreach to the Newman community. If you would like further information regarding the Crusader Varsity Club please reach out to admin@crusaderclub.net
General Phone: (561) 619-7280
Executive Committee
Executive Committee
Mary C. Martens - Director of Development contact
Ramona Saridakis-Bean '96 - Strategic Planning Chair
Gabriel Isasi '11 - Membership Chair
Jeff Atwater '76 - Finance Chair
Tom Flynn '75 - Development Chair
We hope that you'll join us

Coach Sam Budnyk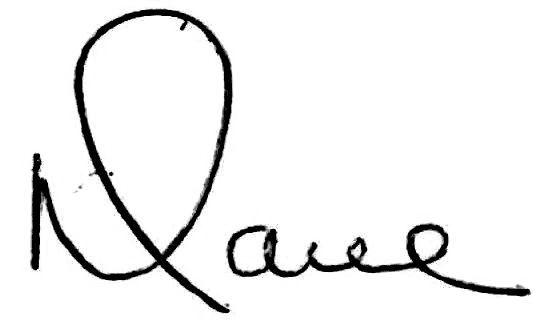 Dave McIntosh '64
Branden Schiralli '98